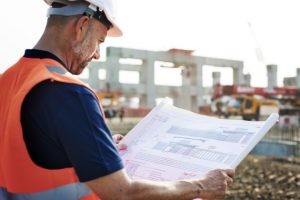 In this modernized day and age, there's a great deal of pressure on businesses to go completely digital. Thanks to technological advances, it's equally affordable and convenient to have a digital copy and backup of everything. However, when you have to communicate details about a construction project, it's important to have a hard copy readily available.
When contractors and clients can hold and read something tangible, they're more likely to gain a clear understanding of the big picture. That's why so many local businesses are finding success with large format printing on the Upper West Side. High-quality engineering prints and blueprints are easy-to-read alternatives for sharing ideas when a high volume of copies is required.
Depict the finer points of a design without worrying about inaccuracies during reproduction. The crisp, colored or white paper of engineering prints of CAD drawings, floorplans, and other engineering prints makes every detail stand out, accurately displaying graphics and lines that architects and builders look for.
Copy Experts can make full-sized copies of your blueprints, engineering designs, maps, and more as well as provide quality color scanning services for your project. Give your next build a foundation for success by calling us at (212) 875-0948.